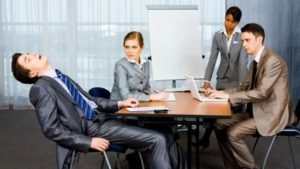 Our bodies have a language of their own, and their words aren't always kind. Your body language has likely become an integral part of who you are, to the point where you might not even think about it.
If that's the case, it's time to start, because you could be sabotaging your career.
What follows are the 15 most common body language blunders that people make,
Technology Playground is hosting its Digital Marketing seminar for nonprofits "Looking Great In Your Donors/Customers Inbox." This is a free seminar specifically designed for nonprofit organizations and local businesses that look to get maximum ROI on their donor and/or customer list.  This seminar will help you avoid common mistakes and maximize your emails for powerful impact! You'll learn: Branding beyond the logo,
The National Society of Black Engineers Washington DC Professionals Chapter has opened the Future Innovators Scholarship!
This is a $1,000 merit-based scholarship awarded to local African-American senior high school students planning to pursue degrees in in the fields of engineering, computer science, mathematics, or applied science.
The NSBE DC Future Innovators Scholarship Application is due by Friday,
November 21, 2016
Last week, we hosted a celebratory luncheon in downtown DC at the National Press Club on the recently released school quality reports with more than 40 Tier One schools. This event was a way to honor each school's accomplishment and to also celebrate the 20th year of public charter schools.
Today, the city released the School Equity Reports (link is external) for the fourth year in a row.  The reports provide unprecedented levels of information on how well each public and public charter school in the District responds to the diverse needs of the students they educate. By providing apples-to-apples comparisons of schools and presenting the results in a format that is easy to understand,
WASHINGTON, DC – A new citywide report shows public charter school quality continuing to rise. The report, released by the DC Public Charter School Board (DC PCSB), is a comprehensive look at education for public charter schools throughout the District of Columbia serving grades prekindergarten (PK) to 12 and adult programs. The results show students living in every Ward of the city are benefitting from attending top-performing "Tier 1" public charter schools.
December 2, 2016
Let's be perfectly honest.
You know that consistency is an important part of successful email marketing.
Every year, you promise this will be the year you create (and stick to) an email marketing plan.
9 Free Apps That Immediately Make Life Easier
There is nothing more valuable than time. These apps help you make better use of it.
Apps are everywhere. Research has shown that Americans on average spend nearly three hours per day using mobile apps, and on top of that we tend to put that time into fewer than five apps daily.
5 Mobile Apps Every Entrepreneur Should Use
Today's entrepreneur has a wealth of information, connectivity and resources available instantly and immediately via the Internet. This level of access has helped spawn a new renaissance for entrepreneurship, as young and experienced entrepreneurs alike find it ever easier to get exactly what they need to create ideas,
Ever wondered how to grow your client list with ease?  Well here is a great resource for those that are in Network Marketing.  By joining Moneyline, everyday your list grows larger and larger with contacts from all over the Unites States to potential clients internationally.  Sign up is free and worth the look.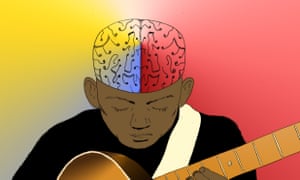 'Music probably does something unique. It stimulates the brain in a very powerful way, because of our emotional connection with it.' Illustration: Sophie Wolfson

The multimillion dollar brain training industry is under attack. In October 2014,